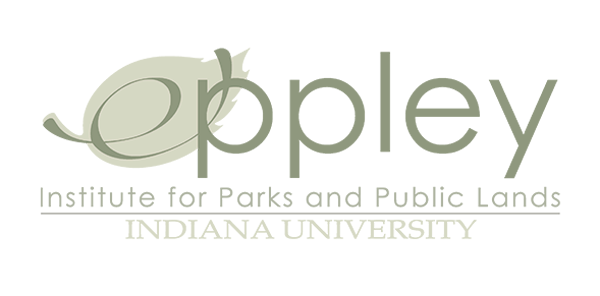 Beginning later this month and carrying over into early next year, the Eppley institute's staff will begin work in Eppley's home state of Indiana. Partnering with Indiana State Parks at Spring Mill to help bring universal design principles and accessibility to the park, Eppley hopes that this collaboration will be "the first of many" with Indiana State Parks, according to Senior Program Manager Colleen Durkin-Blackburn.
A team of Eppley staff including Director Steve Wolter, Senior Program Manager Collen Durkin-Blackburn and Project Manager Kate Wiltz, Project Support Staff Ross Edelstein, and NPS Accessibility Specialist Ray Bloomer will work together to 1) conduct an accessibility assessment of the park and 2) provide customized training to park staff about the fundamentals of accessibility. Colleen Durkin-Blackburn mentions that she is looking forward to this accessibility assessment because the park has several unique features including historic buildings and an interesting campground. The park "offers a powerful illustration of the link between the natural and cultural worlds" and "continues to illustrate how nature shapes us and how we shape our environment" (Indiana Department of Natural Resources).
The training, scheduled for early 2023, should prove to be just as exciting. It is designed to equip the park staff with an introduction to accessibility in parks and public lands and to brief them on the importance of increasing equity and inclusion in their park. Covering a wide range of topics from general instructions about service animals to more specific concerns learned from the accessibility assessment, Eppley staff will provide both a live, in-person training course and a component of online learning.
This partnership with Indiana State Parks at Spring Mill will help park staff create more equitable experiences for all visitors. Colleen Durkin-Blackburn explains that anyone who works with parks and public lands should be mindful of accessibility concerns and universal design principles. A good place to start, she advises, is with a close look at your state's accessibility laws and the Americans with Disabilities Act, which provides the minimum standards necessary for accessibility. And just as important, engage individuals with disabilities in your local community.
Learn more about Indiana State Parks at Spring Mill.
To work with accessibility specialists at Eppley, please contact us at eppley@indiana.edu.