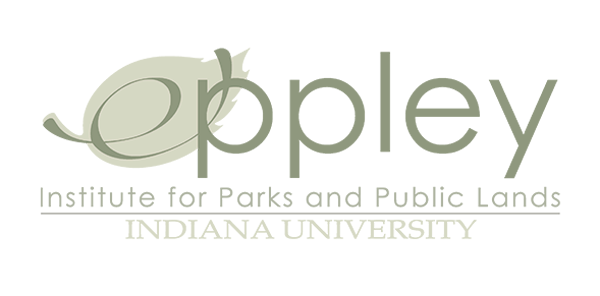 Eppley project managers Kate Wiltz and Colleen Durkin-Blackburn recently returned from Anchorage where last minute challenges at an accessibility training provided win-win opportunities for Eppley and our public and private nonprofit partners.
To start, the National Park Service couldn't find enough NPS employees in Alaska to fill up seats in the course, motivating them to reach out to colleagues in sister agency, the Bureau of Land Management to join the training. Then, shortly after Eppley's arrival in Alaska, an original field trip site became suddenly unavailable, motivating Eppley to search around and find a new partner in the Anchorage Museum.
It's not too often that Eppley staff gets to travel all the way to Alaska to do an in-person training, so the NPS wanted to maximize the opportunity. This was easy to do as there was no extra charge to the NPS to fill up the original 25 seats reserved for the class. Inviting the additional students from another agency enriched the experience for everyone, providing a cross-pollination of ideas and perspectives. Kate intentionally mixed students from NPS and BLM up in groups so that they would get out of comfort zone and learn from each other. She hopes that other federal, state, and county agencies will see the value of participating in training together and intentionally invite colleagues from other agencies in their region when they want to train their own staff.
While Eppley has worked with the NPS for many years, Eppley hadn't worked with BLM in Alaska before, so this was an opportunity for BLM to experience Eppley's staff at work. After their positive experience with the training, BLM let Eppley know that they would be happy to host trainings in the future and their training facility just outside town with immediate access to trails. Lucky us! We're already looking forward to our next trip North!
The two things that students found most valuable were the Field Trip to the Anchorage Museum and the work Eppley did at the very start of the training making a comfortable environment for students to learn and practice vocabulary around accessibility. Kate Wiltz says that Eppley spends a lot of time up front giving people the opportunity to practice this vocabulary. One student commented, "The opportunities that allow course participants an opportunity to use terms and get comfortable speaking about a sensitive subject is very valuable. Ex: day one participants are afraid to say disability, by the end the term is part of a normal speech pattern. The more we can extend that to other components like accessible route vs access path, the better!"
At this time in the training, students also get a chance to get to know and understand people with disabilities. Eppley hosts a panel of speakers, each with one of 4 disabilities: mobility, hearing, vision, cognitive. At this particular training, all panelists were part of the instructor team, providing an even greater chance for interaction and relationship building.
Later, toward the end of the training, students put into practice everything they had been learning with a field trip to the Anchorage Museum. This was their chance to explore and evaluate the museum against accessibility standards including program accessibility, and then provide recommendations. Program accessibility means creating equitable experiences for all visitors, and is required by law. Many students commented how this experienced pulled the training together and reinforced the learning. One student was currently in the middle of designing a new visitor center and was in the unique position of getting to incorporate accessibility right up front without having to retrofit. Another was inspired to take on additional responsibility, "This was a phenomenal training and I feel equipped to bring all that I've learned back to our park to improve the visitor experience, internal procedures, and much more! I will be asking our management team if I can become the park accessibility coordinator, looking forward to getting started!"
Especially with our last-minute need for a new hands-on training venue, Eppley is extremely grateful to the Anchorage Museum who agreed to host the NPS and BLM students at no admission charge and even loaned us a classroom at no charge for the day.
Read more about the NPS and BLM in Alaska as well as the Anchorage Museum at their websites.
If you'd like more information about Eppley's in-person accessibility training for your team, or for multiple agencies in your region, please contact us at eppley@indiana.edu.