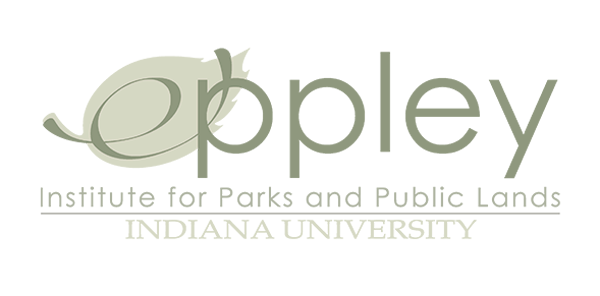 Eppley, as a unit of Indiana University, is committed to the ongoing growth and development of our staff. In a way, many of the staff are continuing their learning journey by design at Eppley as we continue our mission. This approach benefits agencies, communities, individual participants, the university and of course, Eppley. As staff learn and grow, they sometimes find career promotions or other careers and leave Eppley. We are proud of them and their accomplishments at Eppley and beyond as they to continue their career path post-Eppley. 
Michelle Cook
Michelle is working as a Training and Technical Assistance Specialist with the Mid-Atlantic ADA Center in Hanover, PA, where she is responsible for providing on-demand technical assistance and coordinating and delivering in-person, virtual, and online training for entities covered by the Americans with Disabilities Act. This fall, Michelle will join the Smithsonian Institution as part of the Access Smithsonian team. As an Inclusive Design Specialist, she will collaborate with Smithsonian units and user experts to ensure that accessing the collections and public-facing opportunities are inclusive of the needs and expectations of individuals with disabilities.
Nona Henderson
Nona has been working as the Organizational Development Consultant for the Virginia Department of Conservation and Recreation since June 2021. This is a new role for the agency, so she's had the exciting and challenging job of creating a learning and development program for DCR from scratch. Nona is managing the launch of their new website and several new training courses this fall.
Sarah Murray
Sarah is currently working on her master's degree in mental health counseling at Indiana University Bloomington and will graduate in May 2023. She is doing an internship with Centerstone, providing mental health counseling to women in recovery.
Christy McCormick
Christy will be joining BMRA (Business Management Research Associates), headquartered in Manassas Virginia, as a Senior Program Manager. She will continue to work with the National Park Service developing and supporting learning and professional development.
Matt Wolf
Matt is currently working as the IT Manager for the Indiana Conference of United Methodist Churches. He continues to volunteer his time as the board president of Seven Oaks Classical School in Ellettsville, IN and is looking to open a second charter school, this one in the Indianapolis area, in 2023.