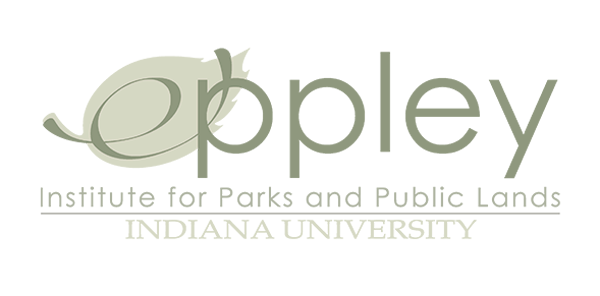 At the Eppley Institute, we recognize that the work of parks, recreation, and public land managers is highly demanding, dynamic, and complex. Knowing that the development of professionals in this field is crucial to the performance of park and recreation organizations, the Eppley Institute has developed competency-based management models to aide many of our partners in the realization of their goals. Competencies include those professional skills, knowledge, and characteristics needed for individual job performance, and ultimately, for organizational success. Competencies can be used as standards for training and development, mechanisms to determine hiring standards, tools for employee evaluation, and frameworks for career advancement, among other applications. Over the course of two decades, our competency development work has included partners such as the National Park Service, American Trails, and the World Parks Academy.
During 2022, the Eppley Institute's award-winning collaboration with the National Park Service (NPS) facility management team reached its 17th year of competency development and ongoing, evidence-based revisions. Beginning in 2005, Eppley has guided the NPS in developing competencies for facility management professionals. Application of these competencies has included subsequent gap analyses, training development programs, and applied learning for workforce development. Ultimately, the NPS Facility Manager Leaders Program resulted from this work and became the first Department of Interior program to win the Deming Award for workforce development.

This past year also marked the completion of a revised set of park professional competencies for the World Parks Academy (WPA). Prior to this time, few park professionals worldwide could seek credentials through a national certifying body. As a result, the Eppley Institute proposed an international competency-based certification program through the WPA in 2013-14. This 2021-2022 revision was led by the Eppley Institute's research team and included a literature review and collection of expert feedback through a modified Delphi research process. Feedback emphasized themes such as changing climate; environmental sustainability, biodiversity, and ecosystem services; strategic planning; and DEIJ considerations. Two new competencies, "Relationships with Native and Indigenous People" and "Interpretation as a Tool and Resource" were also added. This updated framework provides a relevant and all-encompassing foundation for park, recreation, and protected area managers globally.
Finally, 2021-22 marked a period in which the research team, together with a nationwide group of trail professionals led by partners at American Trails, developed a common set of core trail competencies to promote professionalism and a higher level of skill for those working in trails. More than 200 nationwide trail experts provided input into the resulting Trail Competency Framework. Next steps include creating opportunities to align, integrate, and coordinate trail trainings nationwide; communicating needs for technical trail expertise; and increasing the overall skill level of the trail workforce. This work has also resulted in a new project with American Trails; the team at Eppley is currently developing seven online e-courses that derive, in part, from this competency work.