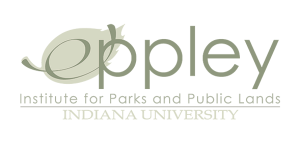 Eppley Institute completed accessibility assessments this spring at Harpers Ferry National Historic Park, Fort Monroe National Monument, and Fort Donelson National Battlefield. While each site has its own considerations to address, each plays a role in telling a different part of Civil War and pre-Civil War history, and the start of a 400-year legacy of slavery, segregation, and prejudice. These sites and their stories are important to make available to all visitors.
In addition to their difficult history, the sites share another complexity—how to retrofit historic structures and landscapes not originally designed to be accessible for visitors with disabilities. The challenge is to find workable solutions to accessibility while preserving the cultural resources.
Three common issues to addressing accessibility at historic sites are access to upper floors only reachable by stairs, parking concerns, and establishing ADA compliance at concessioner-run amenities that aligns with National Park Service standards. The goal is for guests to enjoy access to all park experiences.
Led by project managers Kate Wiltz, Sarah Murray, and Larissa Kunynskyj, these projects are critical assistance for the National Park managers at these locations. In fact, these accessibility planning projects help build new construction projects, and create new opportunities for individuals with disabilities.
At the confluence of the Potomac and Shenandoah Rivers in West Virginia, Harpers Ferry is the location where John Brown and a band of abolitionists failed in their attempt to ignite a rebellion of enslaved peoples by seizing the federal armory. They did succeed in bringing enough attention to the issue of slavery and deep divisions within the country to begin the Civil War.
Immediate priorities for Harpers Ferry include considering physical access into buildings that house exhibits and improving guest transportation throughout the park with elevated communication efforts. Eppley Institute will continue to offer Harpers Ferry National Historic Park guidance, assistance in prioritizing projects, and incorporating necessary work into ongoing operations and maintenance.
Fort Monroe in Hampton, Virginia is the location where the first enslaved Africans, taken against their will from the Kingdom of Ndongo (Angola) arrived in 1619 at what would later be the United States. Jefferson Davis, president of the Confederacy, would be imprisoned there almost 250 years later.
Accessibility improvements at Fort Monroe will be made to The Colonies RV Travel Park to create tent and RV spots for people with disabilities. The Paradise Ocean Club will move towards amenities like accessible parking, ramps, and pool access. Building #1, Old Quarters, where President Lincoln stayed in 1862, will also have some facility improvements.
Fort Donelson in Dover, Tennessee, site of the surrender of the Confederate fort. This Union victory provided General Grant a critical pathway to Civil War victory.
Eppley is happy to walk shoulder-to-shoulder with parks partners to do discovery, identify challenges and priorities, and help determine next steps. If you would like to make your historic site and rich stories accessible to all visitors, reach out to us at eppley@indiana.edu.