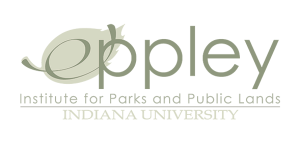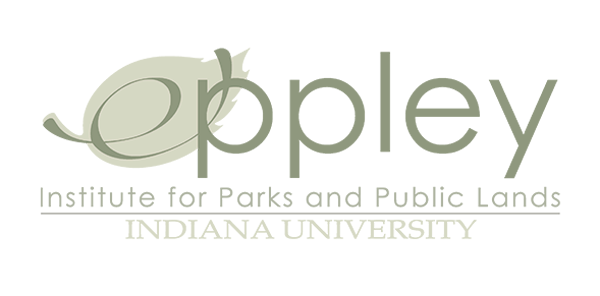 The Eppley Institute for Parks and Public Lands is working on system master plans for the communities of Huntingburg and Morgantown, Indiana; Aurora, Colorado; and is in the completion stages with Monroe County, Indiana. System master planning is a complex process that involves data collection, robust public engagement, and thoughtful analysis to create a roadmap that sets goals, establishes priorities, and outlines specific action steps for a parks department.
In Huntingburg, Indiana, Eppley is partnering with the Indiana Center for Rural Engagement and will utilize survey information from the LatinX Needs Assessment in Dubois County to better consider increasing diversity of area residents. Huntingburg currently has roughly 6,300 residents and the project will focus on their evolving parks system that includes the League Stadium, pools, and trails. Morgantown is a community of approximately 1,000 residents. They recently acquired additional property to expand the single local park and are seeking Eppley's assistance in creating a master plan. Eppley will deliver both plans by December of 2022, after completing data collection, community surveys and public engagement sessions. The forthcoming five-year plans, once finalized and approved, will help these communities become eligible for Indiana Department of Natural Resources administered grant funding.
Eppley is also working alongside Sasaki Design to complete a park and recreation System Master Plan for the City of Aurora, CO. Aurora is a growing and diverse community that is facing challenges with aging, equity, climate change, and asset management. Eppley will assist in addressing these challenges and make recommendations for the City of Aurora to consider over the next four to 10 years. Eppley will share ongoing news about the project as it becomes available.
In Monroe County, Indiana the system master plan is awaiting adoption by the Monroe County Park Board before being submitted to the State of Indiana for acceptance. Once approved, the county will be eligible for state funding. The county has both system-wide and park-specific improvements it plans to make to its five parks and two greenways. Immediate and short-term plans include creating an invasive species and wildlife management plan and updating interpretive, historical, and cultural park signs. Some ongoing and long-term plans include planting native trees and plants and renovating playgrounds with ADA equipment and surfacing.
Interested in our system master planning services? In some states, like Indiana, a system master plan is required to receive local and government funding. We are happy to help you receive the funding your parks system needs to make improvements! Reach out to us at eppley@indiana.edu.